RUN RUNCZECH, RUN FOR ENVERO!
The proceeds from the sale of the start numbers (registrations) will be used directly to support the operation of sheltered workshop run by non-profit organization ENVERO. At the workshop, people with disabilities and those who are vulnerable on the labour market get the opportunity. As a "thank you" from them You will be presented with an ENVErun original hand screen printed T-shirt.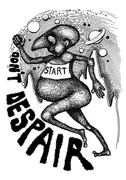 HOW TO PURCHASE A REGISTRATION NUMBER THROUGH ENVERO?
Please send the information required to the e-mail address run@envero.cz:
Your name and surname:
Address:
E-mail address:
(The e-mail address provided is mandatory, your registration number will bet sent only to this address once your payment is credited.)
The total number of registrations purchased, and for which of the events:
Birell Grand Prix Praha 2017, termín 9. září 2017, 10 km – jednotlivec, cena 1100 CZK/ 42 EUR
Birell Grand Prix Praha 2017, termín 9. září 2017, 5 km – jednotlivec, cena 850 CZK/ 32 EUR
You will receive Your personal identification code for payment (i.e. individual number to identify Your payment) and detailed instructions for the process of payment of entry fee to the e-mail address You provided. Once your payment is credited on Envero account, we will send you the RunCzech registration code together with further information.
Do You need more information, clarification or advice on how to obtain a RunCzech registration number? Don't hesitate to ask Marcela:
Marcela Jahodová, Tel. No.: + 420 608 964 428, e-mail: run@envero.cz
THANK YOU FOR ALL OUR ENVERO TEAM
AND WE WISH YOU A SUCCESS IN ACHIEVING YOUR GOAL!